Emma Kailikapuolono Metcalf Beckley Nakuina: Breaking Barriers in Hawaiʻi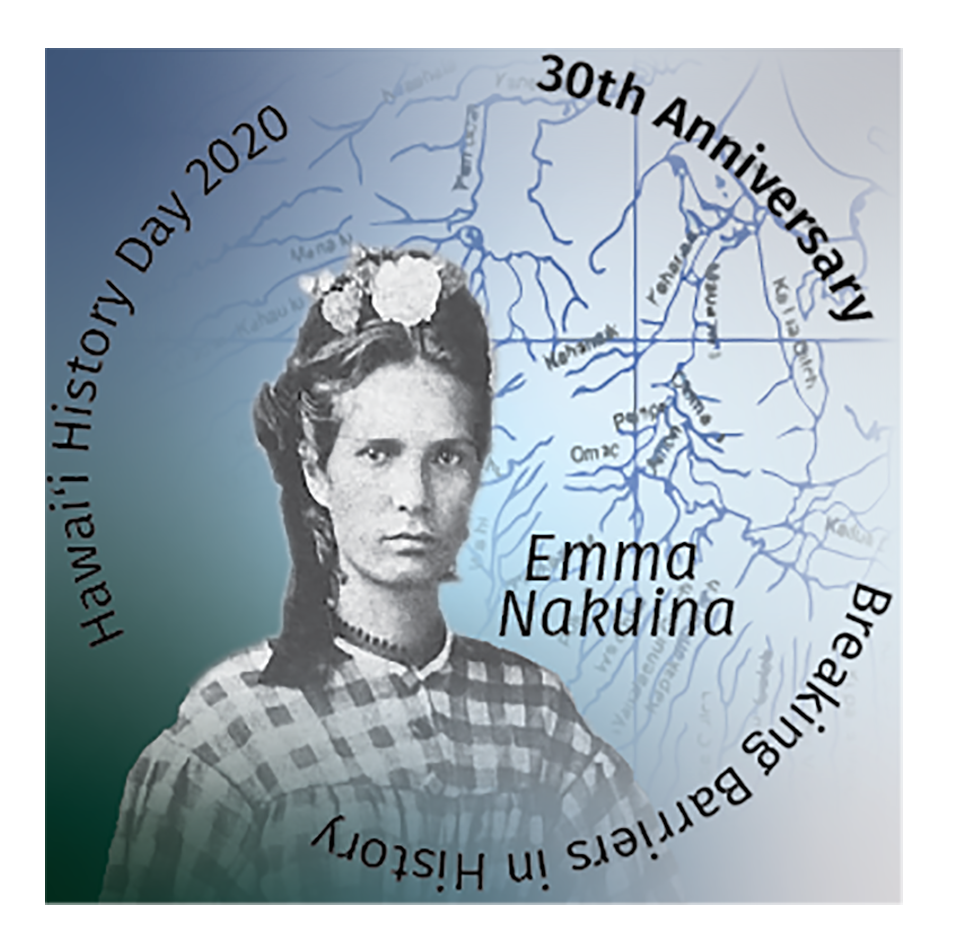 Hawaiʻi History Day: An Introduction to Emma Nakuina
We are honored to feature Emma Kailikapuolono Metcalf Beckley Nakuina on our Breaking Barriers Hawaiʻi History Day button, which also celebrates 30 years of Hawaiʻi Council for the Humanities doing Hawaiʻi History Day in Hawaiʻi.
We are equally privileged to present this video to you Hawaiʻi History Day: An Introduction to Emma Nakuina by Hawaiian History scholar, Uluwehi Hopkins. We hope you enjoy watching it as much as we have. You get to learn about some of the best parts of history: ka moʻolelo—the stories, because that is who we were, who we are, and who we will become. Uluwehi shows us how our time and our experience inform us, but they need not limit the definitions we have of ourselves. In a time when the voices women, particularly women of color, were silenced, Emma Nakuina spoke for herself.
You can also click Hānau Ma Ka Lolo, For the Benefit of Her Race: A Portrait of Emma Kailikapuolono Metcalf Beckley Nakuina to find Uluwehi Hopkins' Master's Thesis in Hawaiian Studies on Emma Nakuina.
After you've watched Uluwehi's presentation, you can continue to scroll down and read the essay, "Emma Nakuina (1847-1929) Continues to Make History Today" by Professor Emeritus of the English Department at University of Hawaiʻi at Mānoa, Cristina Bacchilega. Cristina first wrote about this important historical figure in her 2007 book, Legendary Hawai'i and the Politics of Place. The impact of Nakuina's moʻolelo on Cristina, as a scholar and a person, is palpable in her essay and in the chapter of her book devoted to Emma Nakuina, "Emma Nakuina's Hawaii: Its People, Their Legends: Out of Place Stories II".
HIHumanities is excited to be able to share the work of these amazing scholars with you.
Please note: The publisher of Legendary Hawai'i and the Politics of Place, University of Pennsylvania Press, has made the chapter linked above available to read for free during the COVID-19 Pandemic.
Read More