Current News and Events

2022 Hawaiʻi History Day Press Kit
Our local news community wants to know about all the amazing accomplishments of our Hawaiʻi History Day students and they want to hear from you, their teachers, their family, and their schools!
We wanted to provide tools and resources for our History Day family members to tell their stories, and thus, we would like to offer this press kit that we have put together. This kit includes:
An information and resource sheet on how to use our Press Kit
A template Press Release that you can use
Images of our History Day and Organizational logos (Below)
If you have any questions or would like further support, we encourage you to contact us for assistance at historyday@hihumanities.org.
–E Mālama i ka moʻololo
Click below to download our logos (right click and save):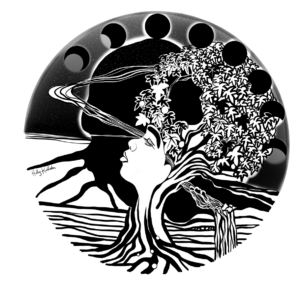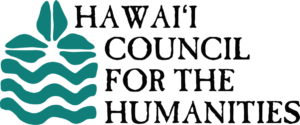 ---
2022 Hawaiʻi History Day State Virtual Award Celebration
~RESULTS & RECORDING~

Aloha Nui to our beautiful Hawaiʻi History Day community!
We are so sorry if you tried to log in to our State Fair Event and were not able to join the Zoom room. We had an unexpected technical issue we were unable to fix during the event. We have been working double-time to get this recording ready for you all to view.
Please click HERE to see the recording of our 2021-2022 Hawaiʻi History Day State Fair.
Also check out our 2022 State Hawaiʻi History Day Gallery Walk. You can see all the State projects on this padlet HERE.
This State Fair was a very special event, with guest speaker Jacob Aki sharing about Prince Kūhiō and the power of our young leaders today, a surprise tribute to our Ultimate Judge Cynthia Smith, activities created and led by our Hawaiʻi History Day Youth Council emcees (meditation, travel back in time, and community cultivator games), a first-ever announcement about our ʻŌlelo Hawaiʻi projects, and announcement of many community awards and (of course!) category and national awards.
You can find results posted HERE.
In addition, see HERE for a list of our Community Award recipients.
It was wonderful to see so many bright and beautiful faces, and we know you will feel all the love and care in this event.
Mahalo nui for your support and patience. We are so grateful for you all!
Aiko Yamashiro, Executive Director
Shannon Cristobal, Director of Hawaiʻi History Day
And the team <3
---
2021-2022 Hawaiʻi History Day Theme Resources

This year, the theme for History Day is "Debate and Diplomacy in History: Successes, Failures, and Consequences." For more details on the theme for this year, see the 2020-2021 theme description. Also, click the Calendar link to see our most recently revised schedule for 2021.
---
Read More